Mike Lane, NSAA's new Technical Director, tells us of his start in the ski industry, his adventures as Ropeway Engineer for the Forest Service, and insider's information on his favorite fishing lures.
I moved into Sid's old office and two sides have windows in the corner over-looking busy streets below on 133 South Van Gordon. It is much more pleasant than the 6×6 cubicle at the federal government. I'm glad to be here, and I enjoy working with the NSAA team with Kelly at the helm.
Though born in Grants, New Mexico, Michigan is where I was brought up. Both sets of my grandparents lived there and it's where I fished my childhood summers and first skied as a 3-year old at Porcupine Mountain in the Upper Peninsula.
After high school, I headed to Michigan Tech where my dad, my sister, and cousins all attended college.
I think my story's unique. At the start of my second year there were seven people in my engineering class, until one guy left, then one by one everyone started departing. By the middle of my third year there were only two of us, and he was smarter than me.That left me on the wrong side of the bell curve. So in my third year, I switched to civil engineering and in the end it took a total of five and a half years to get a degree.
My first job was with Peter Kiewit in Chicago, but raising a Chesapeake Bay Retriever was a challenge in the Windy City, so I moved to Denver and got a job with American Mine Services for five or six years. At one point this company asked me to move to a Missouri mine site and be the engineer, the mine supervisor, security guy, and the accounting person in a little tiny town where the closest store was about thirty-five minutes away. I was newly married and couldn't convince my wife Kristine that this was a good move. There was an ad in the Denver Post listing a company that was looking for a mechanical engineer. That was all it said. I faxed them my resume in the morning and by lunch I received a call for an immediate interview. This was difficult so we agreed on that evening. That night I met with Randy Woolwine, Alfred Fruewirth, Russ Roselius, and a few others. The interview lasted almost until midnight which included beers and Austrian Schnapps.  Needless to say that was my start with Doppelmayr.
I spent a little over nine years at Doppelmayr. I loved the work and thoroughly enjoyed the people in the industry. But I was working a substantial amount of hours. So a friend and college roommate of mine who worked for the National Parks Service sent me an ad that the Forest Service was looking for someone who knew ski lifts. Well, that was me!  I was with the Forest Service for about 18 years. The job included taking care of over 50% of the ski lifts in North America that are on public land. I managed at some point or another the states out East, all of Colorado, Arizona, New Mexico, Montana, Wyoming and at times, all of Oregon and Washington. I also got involved with California and Nevada for a stint.
I still put a lot of time in, but Kristine was okay with this as she loves to travel and we were fortunate to travel with Doppelmayr, the Forest Service, ITTAB, and OITAF. She loves to be on the go so she closed her interior design business of twenty-something years and became a flight attendant for Southwest Airlines. It's terrific for me because I get to go on her adventures now as well.
My daughter Miranda and her husband Zack had a baby girl, so I am now a new grandfather of Addelyn Rose. Miranda lives in Denver and works full time at Children's Hospital. She developed kidney disease  in high school, and as a result, she was very sick for her entire pregnancy. We consider Addelyn our miracle baby. We also have a son Mason, who's attending college at Montana State for civil engineering. He worked for Poma this summer at Winter Park and loved it. It's funny, your kids turn eighteen, and you wonder how the heck they made it that far, and then they become your pride and joy. Gotta love it.
Adventures with the Forest Service
Going back some years, I was at an area that had an incident. No one was hurt, but we had to determine why it happened and figure out a way to move forward. A new mechanic (a super great guy) and myself were together–heard a call over his radio. "This is the Riblet, I hit the normal stop and it didn't work, then hit the E-stop and the lift is still running." Fortunately, the lift was adjacent to us, so my friend took several steps and starting lumbering towards the Riblet, he was somewhat rotund. As I ran past him, I instructed him that we needed to hurry – then his pace quickened. I raced up the ladder and slid open the sliding glass door (a Riblet tradition), and a rush of air into the super-heated service brake made the system burst in flames. Poof! No eyebrows. I staggered back and unfortunately was met next by a dust cloud blast as another mechanic accessed the opposite side of the motor room and extinguished the flames. In time, all the passengers were unloaded. No one was injured, my face had a nice glow however and my appearance was somewhat odd, eyebrows and lashes singed. Just another day in – "As the Bullwheel Turns."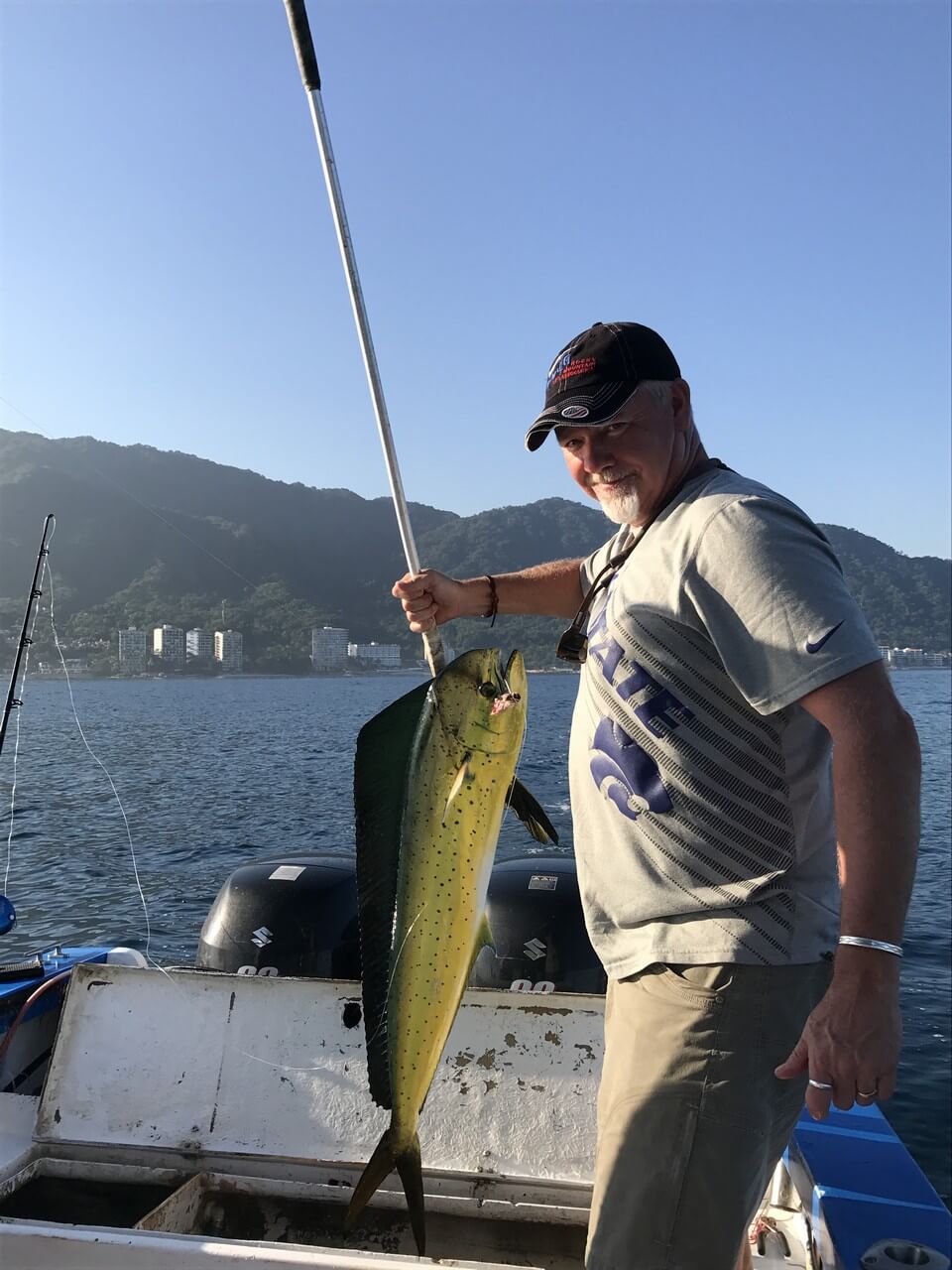 My dad, William or Bill, is my hero. He was a mining engineer, and we lived a lot of places,  Michigan, Idaho, to Kentucky, then Pittsburgh, and onto Denver and that was all in search of new jobs or opportunities. He worked with cables, winches and shafts. Only vertical transport. Never ropeways.
He was a significant influence on who I became and my work ethic. He also had a lot of talent as an artist. I inherited a little of this luckily.
This has given me the ability to provide new visual props for teaching and using the models makes the classes more engaging, laid back, humorous and fun. I'm an engineer, so I'm a numbers guy, but I believe in being more hands-on when trying to teach. It's a whole lot more fun and interesting. Math can be boring. Skytrac has built some model bull wheels for me, and I've created models of sheave assemblies and towers, while a bungee cord represents a haul rope. I'm in the process of putting this all together to enable a working lift. We'll be able to demonstrate the critical aspects of lifts through model imaging.
A '57 Chevy and Michelle Pfeiffer
I think the scene in this picture above was used in Lord of the Rings or some other science fiction movie. That's all I'll say to protect the fish. It was epic fishing and a fantastic trip. Only a half mile was on an established trail. The rest of the hike was across mountain tundra, through the brush, trees, and swamps, with a backpack on. I thought I was going to die, but I had a amazing time. We've also gone to Mexico, Belize, Isle Royal, Montana, and Cabo to fish. I do a lot of fishing in Northern Michigan. My grandfather retired from Ford Motor Company, and he built a house on Portage Entry outside of Chassell with two docks and the boat. No worries about the sand tracked in. It's a relaxing beautiful cottage on the tip on the bay before open water.
Fishing in Lake Superior includes "warm" water and "cold" water fisheries.   Trolling for salmon and lake trout in GITCH_____
. When fishing for Lake Trout, we often look for record-sized fish, up to fifty to sixty-pounds.  Getting out as often as possible in the summer.  All the flutter lures have names for their color and pattern.
One lure we use is called a "'57 Chevy", an orange and red tin-like spoon. The other is "Michelle Pfeiffer" with blue and pink. These are my two favorite. We also have others such as Monkey Puke (orange/yellow), and the Kevorkian (Purple to yellow on color). All the Spoons have funny names, …. but they sure do work!
I love to fly-fish, but I think my talent is in a fishing boat – salmon, lake trout, and ocean fish. My heart rate drops to a level that is acceptable to doctors as soon as I'm on a boat.